Motion Simulation Rides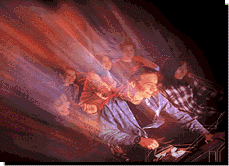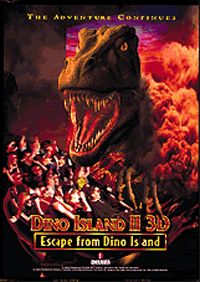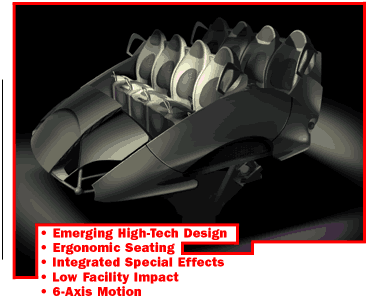 Why Motion Simulation Rides in a Museum Setting?
Educational institutions have long been leaders in the growth of giant screen technology, and they show no signs of slowing down. Giant Screen theatres, with 2D or 3D projection on either flat or domed screens, are helping draw more visitors of the best kind. Repeat visitors. The goal of these educational venues is to offer a range of experiences that the whole family can enjoy. Visionary institutions are recognizing the potential offered by ride simulation technology for engaging more senses to really bring learning to life.
Quotes
"We're very excited to be rolling out this new simulator, in what is a totally new venture for the museum. We are more than aware of the need to provide more interactive exhibits and have chosen a mix of entertainment and educational rides which are sure to prove attractive across the widest spectrum of the museum's visitors."
Andy Widdowson museum's head of visitor services
Iwerks' 'Dino Island II 3D' is a terrific high-quality experience that is unlikely to be equaled by any other ride experience across the nation. We have received rave reviews and, since its opening, the ride has been packed with pleased audiences show after show.
Mike Brown, The New Marine World Theme Park

"We've had people bury their heads because the picture's so big and real-to-life."
Mr. Bret Ferguson
General Manager
Zion National Theatre

"The Iwerks TurboRide give people a real big change from eating and shopping."
Mr. Dave Sedlak
Director of Operations
Pier 39 39's TurboRide

"We have taken what I consider a world class theme park attraction and put it into a neighborhood family entertainment center. We've gotten great response from people who want to ride it more than once. Repeat business is excellent."
Mr. Mike Lindbert
Director of Operations
Enchanted Castle
Lombard, IL

As part of a recent dinosaur-themed event at the Main Place Mall in Santa Ana, California, a Reactor treated visitors to the Dino Island experience, an event which Shopping Center World reported "attracted people in mammoth numbers."

Background on Motion Simulation Rides
The first film based motion simulation theatres were built in the mid-eighties. Over the first 6 years the industry grew at a very moderate pace, but since the early 1990's the number of theatres installed world-wide has exploded and continues to grow at a rate of more than 15% per year. We estimate that there are about 2000 simulators operating today around the world. There are more then a dozen major companies manufacturing and/or selling motion simulation theatre hardware: Showscan, Iwerks, Simex, Ridefilm, Thomson, Doron, Flight Avionics, Ride Trade (Intamin), Reflectone, Moog, Intersim, Taito Corporation, Sega, Camber Entertainment... Over the last couple of years, a flurry of smaller companies have started to market motion simulation technology around the world.
What are Motion Simulation Rides?
BURBANK, Calif.--(ENTERTAINMENT WIRE)--Dec. 15, 1998--Iwerks Entertainment Inc. Tuesday announced that the Iwerks film "Dino Island II 3D: Escape From Dino Island" was awarded first place in simulation at the London Effects Animation Festival (LEAF).
LEAF, the premier European competition that brings together the highest-quality artistic and technical talent in digital moving images, awarded the Iwerks ride simulation film first place from among more than 350 entries.
Competition for this year's award was stiff, but the judges felt Iwerks' `Dino Island II 3D' possessed the creativity and gripping special effects that will help take ride simulation to the next level in consumer awareness."
Mix Ryan, creator of "Dino Island II 3D" and Iwerks' vice president of film production, said, "This award confirms what our audiences have said since May when the film premiered -- that `Dino Island II 3D: Escape From Dino Island' is a tremendous display of life-like action, adventure and characters that literally pop off the screen.
"This film combines photo-realistic 3-D computer-generated animation, digital surround sound and Iwerks' expertise in motion base simulation, taking audiences underwater, on sandy beaches, on rocks, through lava and in a whirlpool as they work to rescue the dinosaurs from Dino Island following a volcanic eruption. It's a spectacular, epic ride film, and we owe many kudos to our collaborators and animators at Ex Machina."
Marketability: The combined power of Simulation and 3D technology is a proven success and is highly marketable. 3-D Simulation attractions have been rated #1 in theme park attractions by industry insiders. The appeal of phenomenal 3D simulation experiences will drive attendance like never before!
Distinctiveness: There is nothing else like it. 3D Simulation brings action to life like no other format. It's life-like 3D action that jumps off of the screen and into your senses! Once your customers experience the immersiveness of an Iwerks TurboRide 3D!® attraction, they'll be coming back for more!

Hardware
The 8-Seat Electric Motion Base features an emerging high-tech design and ergonomically designed seating. 4D special effects like wind, sound, and lightning integrated into the seat design make this motion base truly state of the art. This state-of-the-art 6-axis motion base fits more people into a smaller footprint than ever before - making Iwerks the choice in a whole new dimension of 2D, 3D and 4D family entertainment.
Available in 8 seat to over 100 seat theater configurations. Under 1,000 sq. ft. required for 8-seat theater including ticketing and pre-show areas!
The motion base has minimal facility impact and requires no hydraulic plumbing - it can be powered with only 120 volts.
---
SciTours SIMEX IMPACT! Simulation Ride Synopsis
Newly discovered comet Kirsch-Kennedy appears to be on a collision course with Earth - but YOU can help save the day! Buckle up for a white-knuckle adventure in our new SciTours simulator scenario, "IMPACT!" and blast off for a close encounter with a comet!
A giant comet is heading our way. Scientists believe that its orbit might be deflected by the strong gravitational pull of Jupiter or that it might continue on a collision course with Earth. If Jupiter diverts its trajectory, our world will be saved. If not, the comet could hit our planet and destroy life as we know it.
Your job as Science Observers is to fly along with the comet and to monitor its changing behavior. In the pre-mission briefing, Dr. Brian Jamieson and Colonel Amy Lee explain that an Advanced Telepresence Probe will fly independently of your ship, study the comet up close and gather samples of its material. Scientists hope that Jupiter's strong gravitational field will alter the comet's collision course with Earth, but they'll launch an 80-megaton nuclear warhead to intercept the comet... just in case.
Shortly after your launch, the robotic Advanced Telepresence Probe separates from your craft and begins its flight toward the comet, followed soon after by the nuclear warhead.
And this is where the adventure begins…