Babbitt Proposes new Vermilion Cliffs
National Monument near Page, Arizona
293,000 acres
Vision: A no fee, no entrance station, no fence monument that protects existing uses (except to retire a few old and inactive mining claims). Secretary Babbitt is pursuing a 3rd type of recreation monumental. The previous model for federal lands has been wide open do-whatever-your-want lands and the exclusive fenced off and stay out type. The current vision is to create a National Monument that "honors and and encourages historic, traditional values" while at the same time removing potential uses that create problems (i.e. mining and rampant off-trail driving).
Key attributes: Wild adventure, great views and 4-wheel drive exploring and camping atop a 6,500' plateau overlooking Lees Ferry and House Rock Valley.
Note: The Spencer Trail is located in the Glen Canyon Recreational Area but it affords a view toward the Vermilion Cliffs, the cliffs that make up the Paria Plateau.
On July 15, 2000 Bruce Babbitt organized a hike up the Spencer Trail from Lees Ferry inside the Glen Canyon Recreational Area to discuss his vision for the new National Monument. He stated that there are currently no management issues on the Paria Plateau that warranty remedy. His goal was to ensure that the open west experience that the Plateau presently (offers which includes 4 wheel access to rim view points) be saved for future generations to enjoy. He was implicit that the experience in this national monument be different than than the traditional visitor experience offered in most National Park units. He wants no entrance stations, no fees and he wants current land use activities to continue thereby preserving the heritage of this unique and historical landscape.
The hike up the historical Spencer Trail rises 1,500 above the Colorado River.
The cliffs in the distant background are part of the existing Paria Cliffs Wilderness Area which are likely to function as the borders of the proposed monument.

Heading Up Towards Glen Canyon Dam Babbitt explains the historical significance of Lees Ferry


Overview of Lees Ferry with the Paria Plateau in the distance


Top of the trail looking toward Echo Peaks Sharing a light moment with GCNRA personnel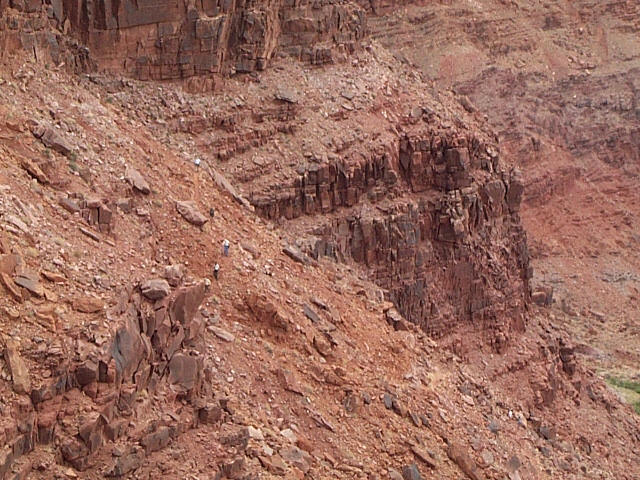 Heading back down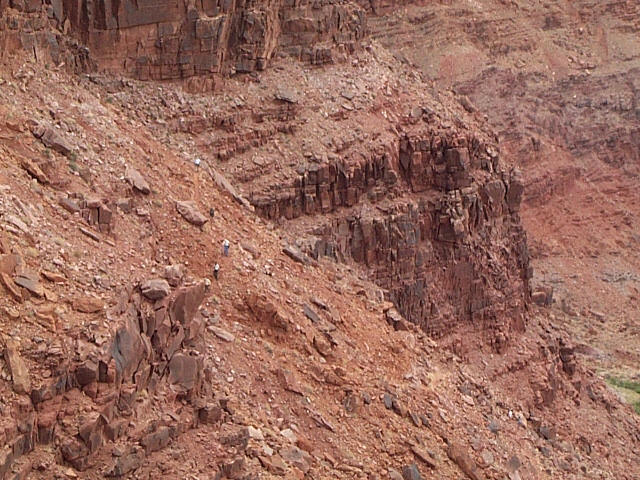 Just like the Grand Canyon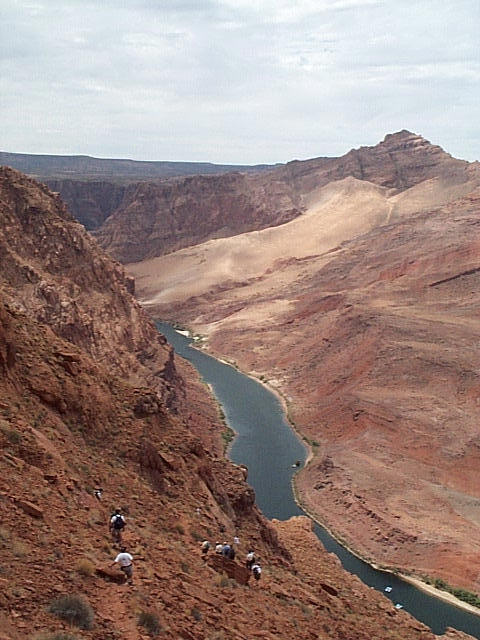 Echo Peaks in background and rafts on the river
Want to learn more about the downstream river environment?
Beaver populations and the relationship with Glen Canyon Dam
The Colorado River 100 Years Ago
Arizona Daily Sun article on Babbitt's Paria Plateau Proposal

Author: Paul Ostapuk 7/15/2000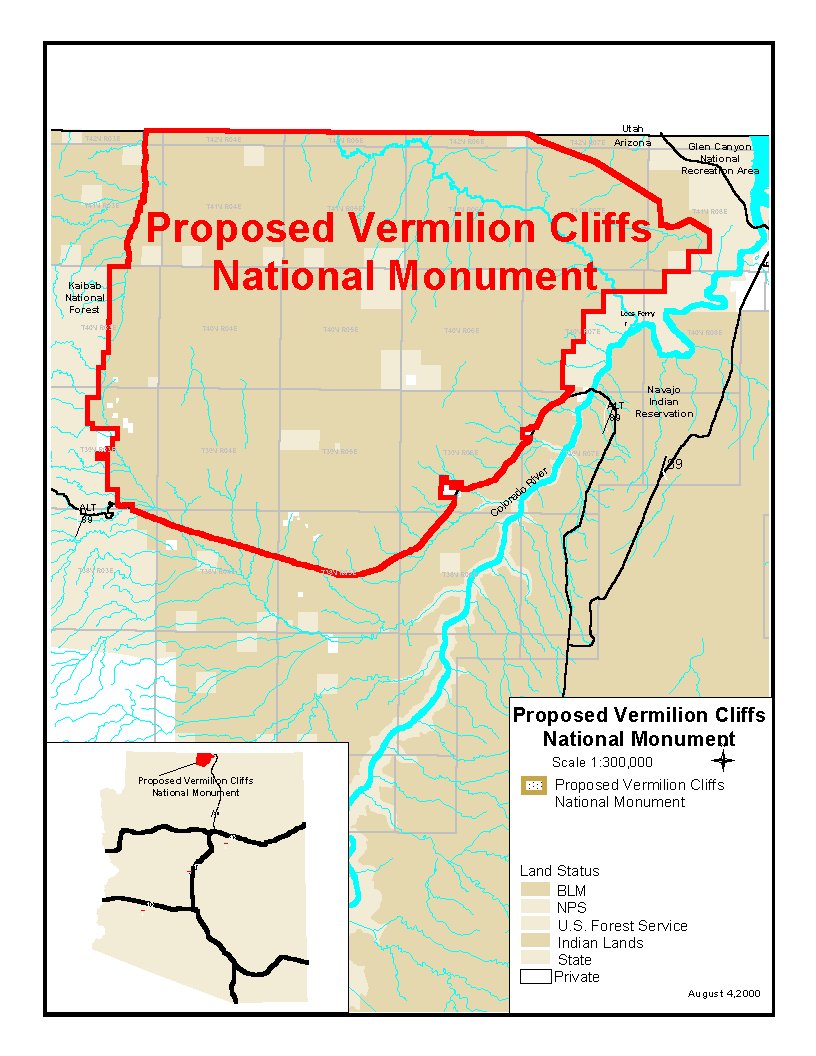 Return to the Appreciate Lake Powell!